A GATHERING PLACE FOR ANY CELEBRATION
No matter the time of year or the occasion, The Retreat has everything you need. So sit back, relax and experience the beauty of the North Georgia mountains! Browse more images of our amenities below.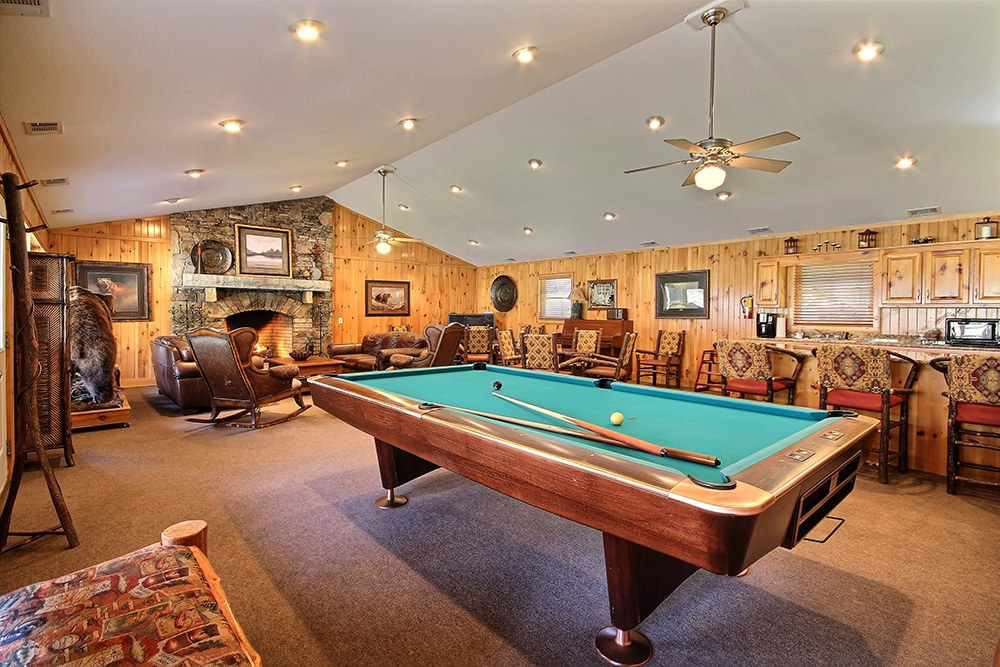 CLUB HOUSE
Our clubhouse offers a quaint, warm and inviting space for weddings, retreats, meetings, book clubs and family reunions. Enjoy lounging by the cozy stone fireplace or playing pool with friends.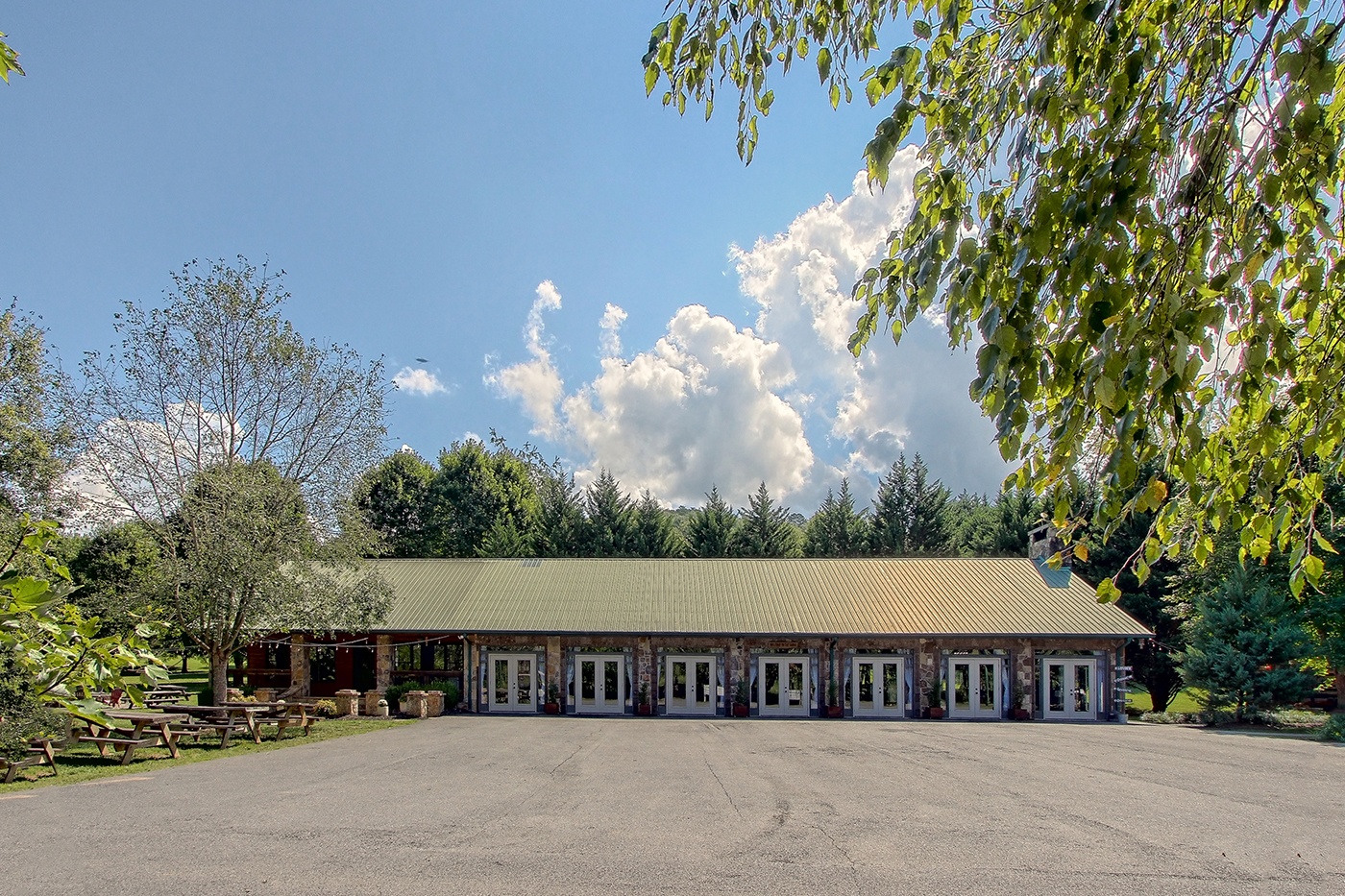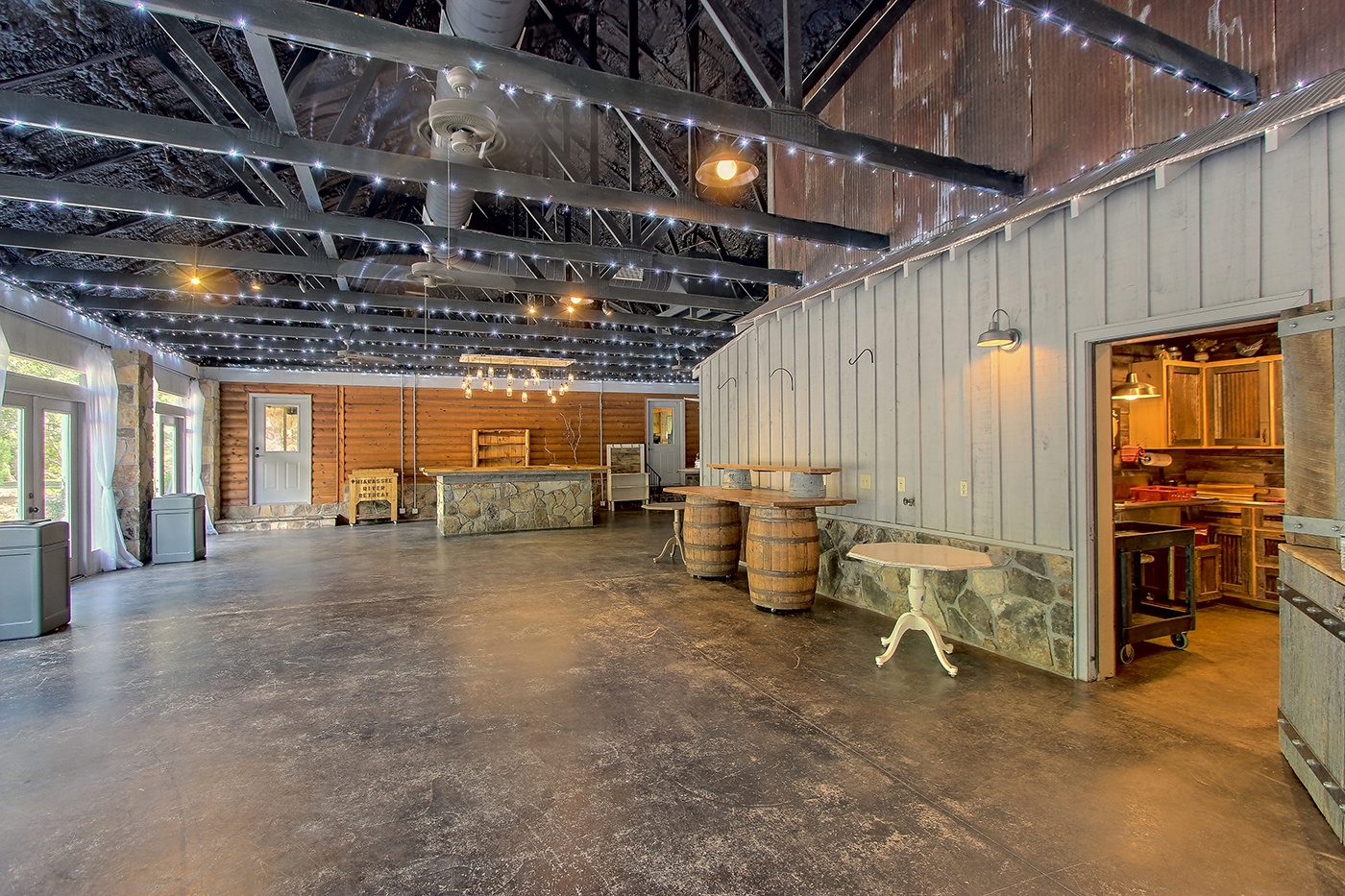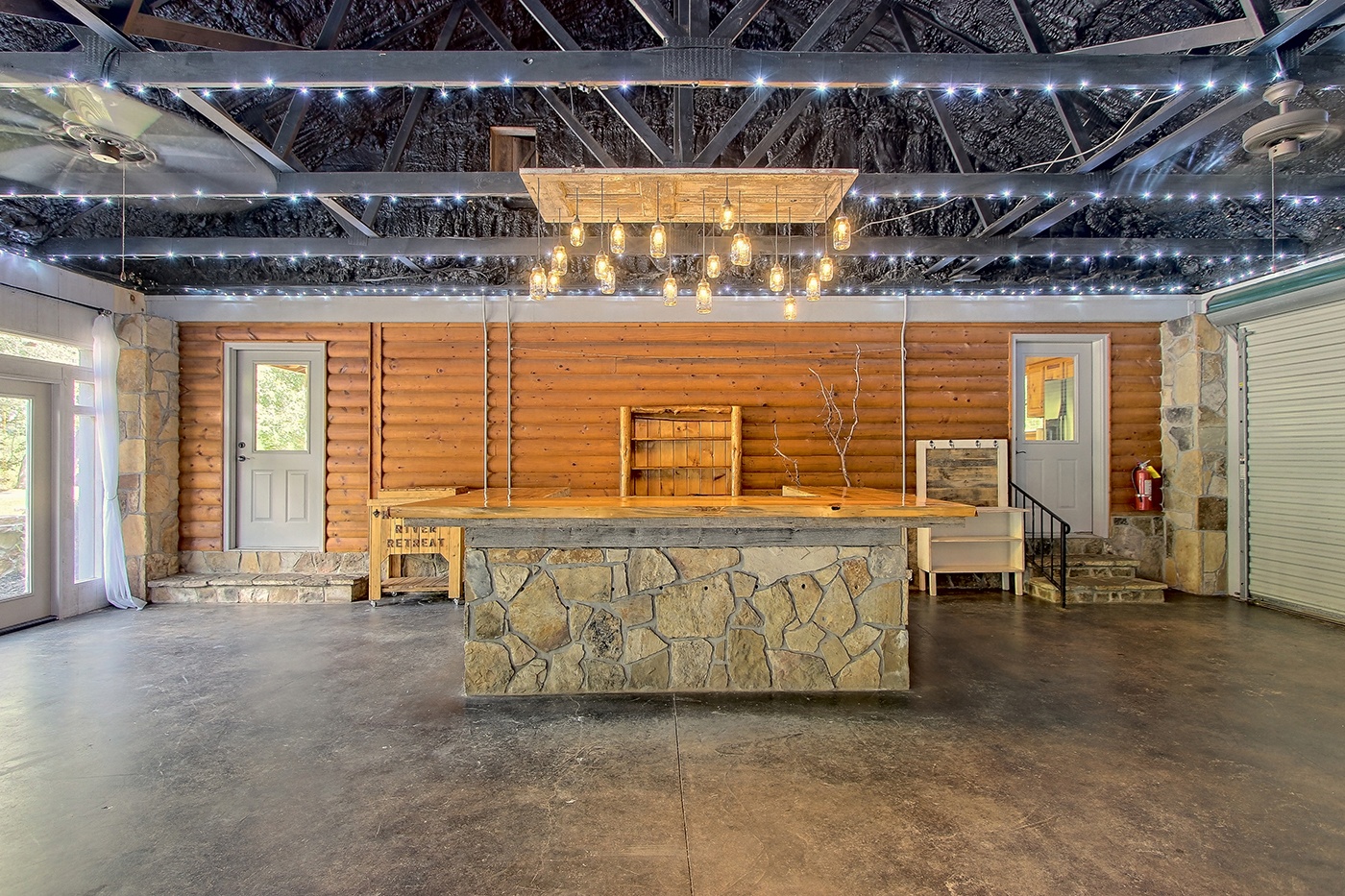 PAVILION
Our pavilion has become a local favorite for weddings, family reunions, church retreats or just an old fashion outdoor BBQ get together. In the summer open all the doors and let the cool mountain breeze blow through. If you are here during cooler weather, close the doors and build a fire in our BIG stack rock fireplace where you can relax and roast marshmallows all night.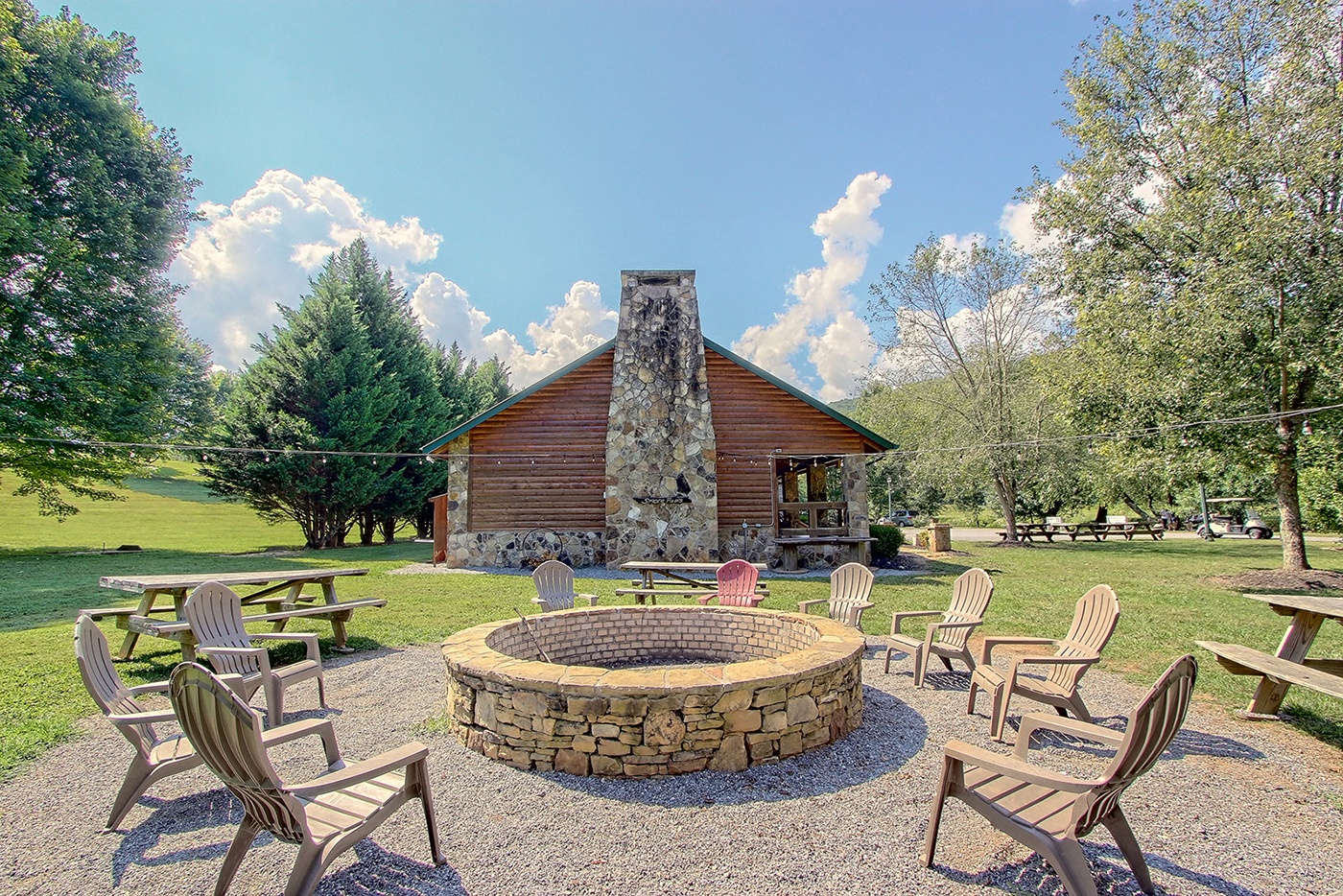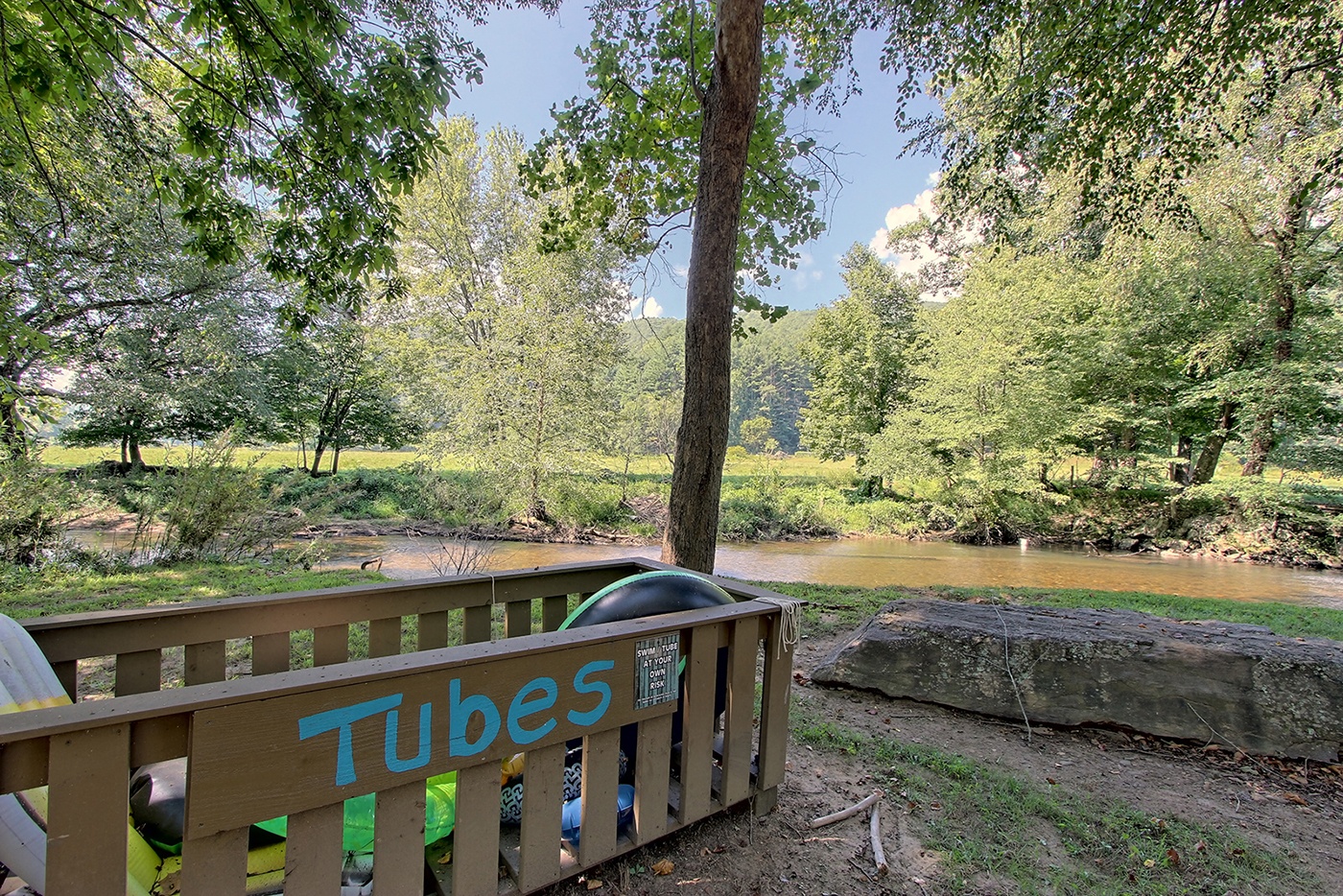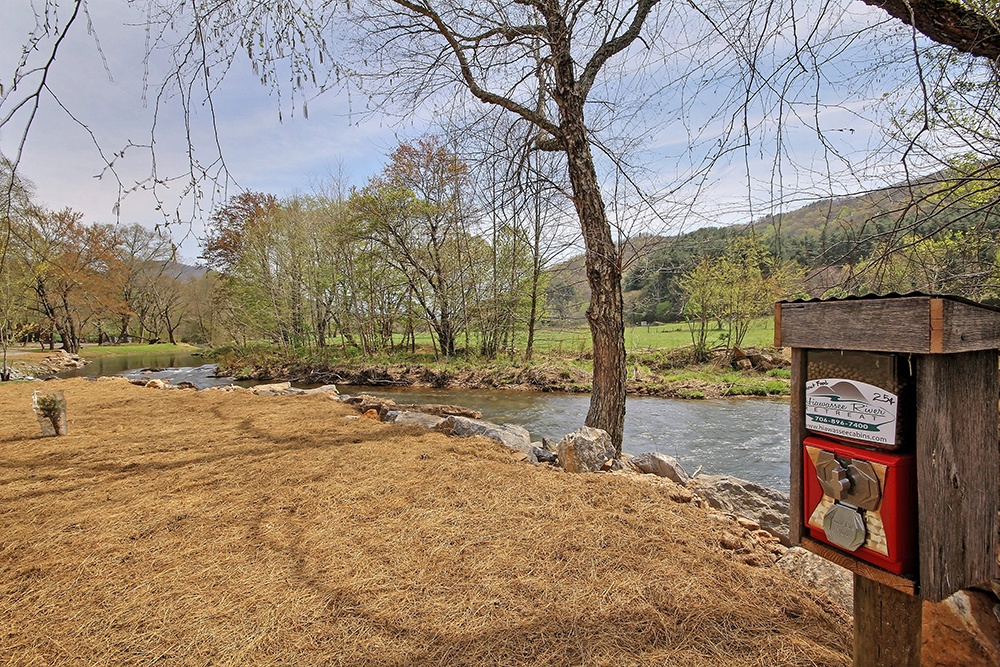 OUTDOOR ENTERTAINMENT
We offer a wide variety of outdoor entertainment on-site. From trout fishing to picnic outings, there are plenty of activities to enjoy during your stay at The Retreat.
WEDDING VENUES
The Retreat is the one-stop destination for your dream wedding. Forget the stress of having to drive from point A to point B or C on your wedding day. Lodging, ceremony and reception areas are a short walk from each other. Rent cabins for yourself, family, friends or your wedding party. Choose an indoor or outdoor ceremony site, and enjoy a covered or uncovered reception at our pavilion. Ask us about our wedding packages!
---
VISIT OUR VENUE!
Want more information about our wedding packages or cabin accommodations? Contact us to get the answers you need. Visit our location to see the beauty for yourself!